Transform your life in
54 days.
Optimal results.
Discover what you're capable of.
Burn fat and tone muscle quickly, in a healthy way through the 54D ON workout program. Our coaches and community hold you accountable and give you guidance, instruction, and encouragement so you can reach your fitness goals in only nine weeks.
You bring the right attitude, and we'll bring an online program with proven results, offering high-intensity training, sustainable, nutrition practices, recovery education and community support!
Enough "I'll start tomorrows."
Enroll now!
Retail price: $99.95 USD/Month
2% cashback rewarded monthly
Proven Results!
The online version of the human transformation program that has changed thousands of lives around the world.
Thousands of lives around the world have been changed from 54D ON's three pillars: TRAINING, NUTRITION, RECOVERY, plus a GLOBAL COMMUNITY that accompanies the entire program.
You get

Daily 1 hour training

A detailed nutrition plan

Stretching and recovery sessions

A global community

Live daily guidance with a real coach
What will you achieve
Transform your body inside and out.
Cultivate a disciplined and powerful mindset.
Incorporate healthy habits into your lifestyle.
Support/promote your mental health.
Join a community with a shared goal.
Your Coaches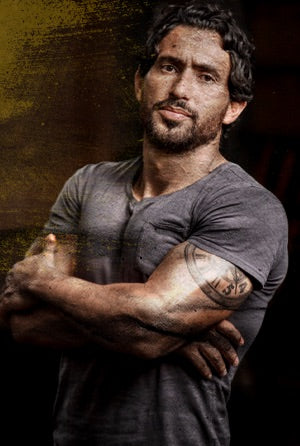 Rodrigo Garduño
Rodrigo Garduño, founder and creator of 54D, was born in Mexico City, México in 1978. At the early age of 12, he was recruited for development as a professional soccer player. His journey as a professional soccer player, gave Rodrigo a wide range of theory and practical knowledge of physical training and peak performance.
Along with his natural public speaking, motivational and life coaching skills makes people enjoy his transformational power through fitness. Named by Apple 'one of the most important worldwide fitness brands' and by NBC as the King of Fitness in the United States, he continues to create real change in the lives of anyone that experiences his innovative approach to health.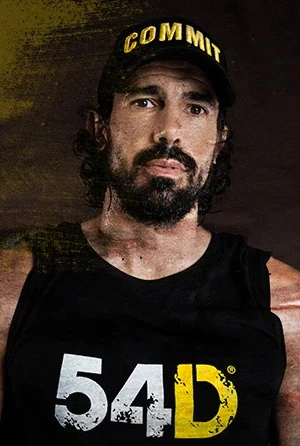 Rodrigo de Ovando
Rodrigo de Ovando, 54D Head Coach, was born in Mexico City in 1981. He started playing professional soccer at the age of 15 in the city of Celaya, Guanajuato. Rodrigo was a key player in the Toros Atlético Celaya, later he continued his career in important teams such as Atlante and Monterrey among others. During his career, he learned and developed mental and physical strategies to improve performance and consistency in sports. He brings these concepts to his current professional career as a coach and runner, where he continues to challenge himself and break personal records. His warm yet disciplined training style helps 54D members reach their goals with solid mental and body preparation. He complemented his sports career by studying Aviation in Mexico City.
As seen in
"The fitness program that went viral in the pandemic"
"The successful program that has celebrities training"
"Devotees to this intensity training program put in the work"
"The Kings of Fitness"
"The Fitness Guru"
"TOP 25 trainers to follow on Instagram in 2021"
"Adriana Lima puts her supermodel legs on full display to flaunt the results of her results driven fitness program"
"7 Instagram fitness accounts you should follow"
"The fitness guru that is taking his expertise virtually and gaining global attention"
Imagine yourself after 54 days in 54D ON!
54D ON is the most effective fitness digital platform available today. It has helped thousands around the world achieve results in only 54 days! Our online app delivers more than 10 online programs that will help you achieve a healthy lifestyle, but every journey starts with the first step:
Enroll now!
Retail price: $99.95 USD/Month
2% cashback rewarded monthly