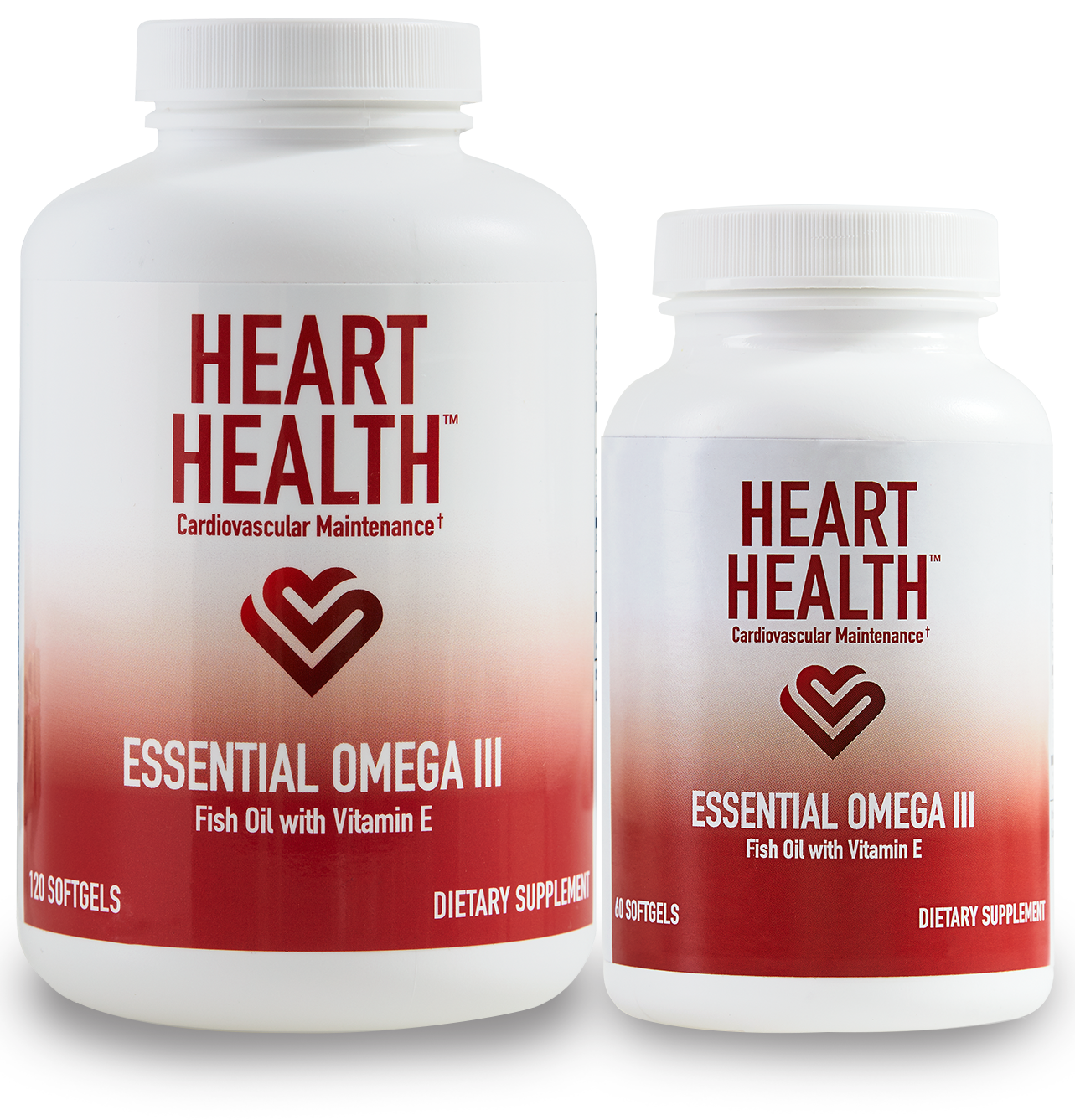 HEART HEALTH™
Essential Omega III Fish Oil with Vitamin E
Contains 3000mg of fish oil - nearly 3x more fish oil than most other fish oil products.
Earn 2%
Cashback
Helps maintain normal cholesterol levels
Helps maintain healthy blood pressure levels
Helps maintain normal blood flow
Helps maintain normal triglyceride levels in the blood
Helps maintain healthy levels of C-reactive protein
Promotes a healthy complexion
PRODUCT REVIEWS

Finally found fish oil I will reorder
"My Dr. said I should take fish oil. I have tried many fish oil brands and gave up until now. Other brands made me gassy and belch up a nasty taste. Since I liked all the other products I tried I decided to give this fish oil a chance. It was a winner. No gas, no belching or upset stomach. The size worried me at first but with my coffee they glide down."
by Amy G.
No fishy taste!!
"I love this fish oil because it has no fishy smell or taste, is made from small white fish as opposed to "fish products" or types of fish that can cause mercury toxicity. I showed them to my cardiologist who said they were an amazing quality!"
by Kathy A.