Soothe & Renew Hydrogel Masque
Ultimate luxury meets superior science for flawless skin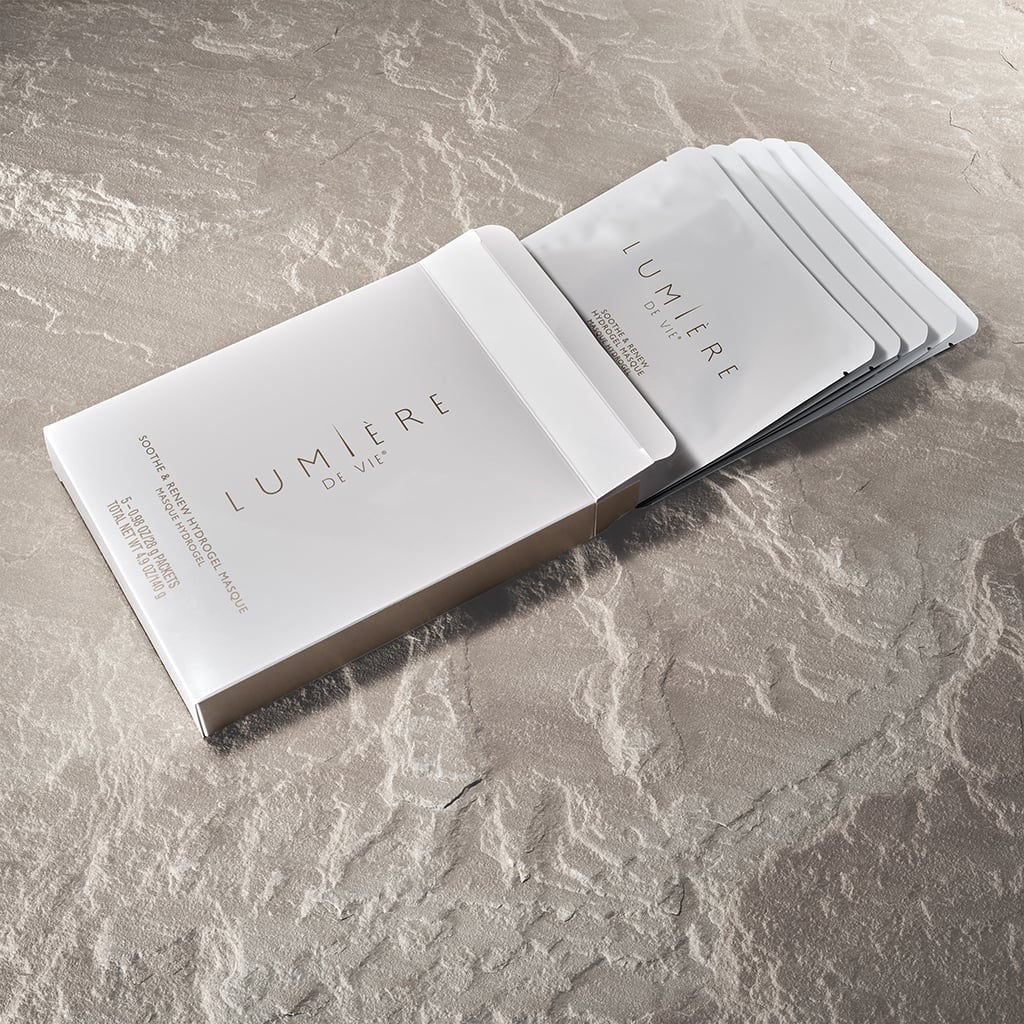 Lumière de Vie® Soothe & Renew Hydrogel Masque
(Includes five face masks)
You will never want to use a standard face mask in your skin care routine again. Immerse your skin in soothing hydration with a superior hydrogel mask that delivers a concentrated surge of 5% niacinamide and glycerin. Unwind in pure luxury and reveal a luminous and hydrated complexion.
Helps reduce the appearance of dark spots, fine lines and wrinkles
Calms redness and soothes skin with an instant cooling effect
Brightens skin for a more radiant complexion
Helps control excess oil and reduces the appearance of blemishes
Smart absorption technology allows active ingredients to deeply penetrate
Vegan, paraben-free, gluten-free and sulfate-free
Professional Spa Quality Masque
"I love this masque, when you use it, you feel so refreshed - your skin feels like it just drank the water it was missing. It hydrates your skin & you feel like you just came out of a professional spa."
by Amele T.